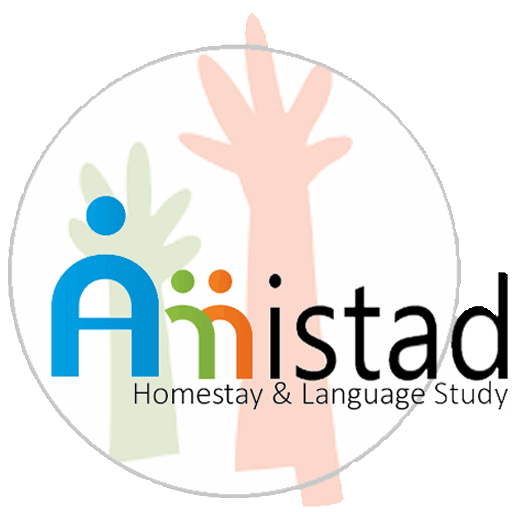 Interact created Amistad in 1986. Today, Amistad is available in nine countries.

All Latin American programs include a minimum of four hours of small group interactive language study from Monday-Friday. Small classes assure individualized instruction and attention. Schools offer a variety of cultural activities such as salsa lessons, cooking, intercambio, movies, etc. A few have recreational facilities, including a swimming pool. All schools have internet-access and public phones.

Organizing Spanish teachers meet with students on a daily basis. Some teachers plan more structured group activities or arrange optional tours for the afternoon or evenings.




Santo Domingo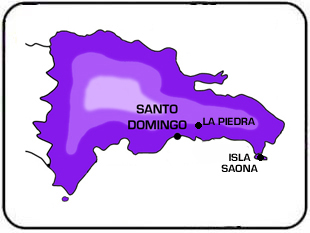 Although Santo Domingo is a modern and cosmopolitan city, it is the birth place of the American civilization. Founded in 1496, it is the oldest city of the New World, and its Colonial Zone, with more than 300 monuments, has been classified by UNESCO as a Worldwide Heritage for Humanity Site.

Middle class Dominican families live throughout the city in quiet and secure residential neighborhoods. Accommodations are comfortable and located as close as possible to the Hispaniola language school, located in the Zona Colonial. Daily roundtrip transfers from your home are included. 8d/7n Saturday or Sunday departures.



Panama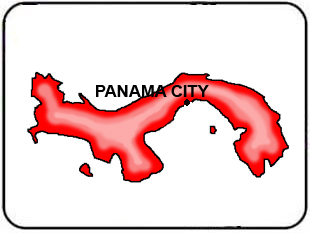 Panama City, because of its geographical location, is full of cultural and ethnic contrasts. Panama offers the student an attractive diversity, from the colonial city to a modern city of skyscrapers; from the densest jungle in the world to the archipelago.
The school is located in a quiet, pleasant residential community, only 10 minutes away from the only seasonal dried forest in Latin America, Parque Natural Metropolitano. Teachers join our students on their

. The teachers want students to live and feel their culture, love their language and practice it with confidence.



Guatemala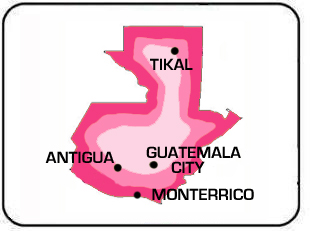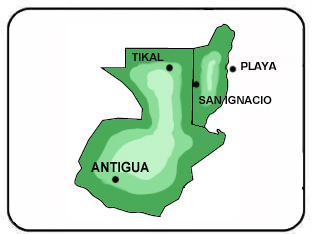 Antigua is a magical and captivating colonial city, famous for its spring-like climate, cobblestone streets, and impressive ruins. Antigua is renowned for its tranquility and friendliness. The language school is located in a quiet residential neighborhood. Host families live within a fifteen minute walk of the campus. 8d/7n. Optional Tikal extension.

Echoes: Antigua language study and Belize 11d/10n.




Costa Rica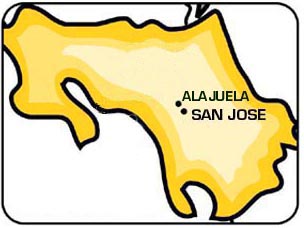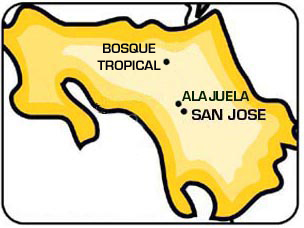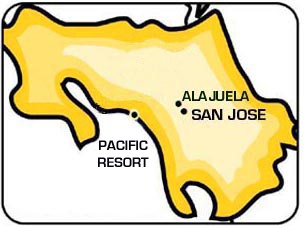 ALAJUELA. Experience life in a small, authentic town whose families preserve the real "tico" traditional lifestyle. Many host families are related to one another. Homes are within a thirty-minute walk of the school. Study in outdoor classrooms in a park-like setting. 8d/7n, Saturday or Sunday departures.





Peru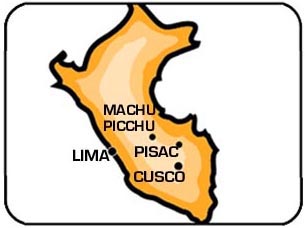 Cusco is the undisputed archaeological capital of South America. At 11,000 ft. elevation, the Incas called this place "the navel of the world." It's a picturesque location with all homes bearing red-tiled roofs required by law. The school is located in the heart of the city in a charming Spanish colonial building. Host families are within a thirty-minute walk of the school. Homes are American-style and are more comfortable than most can imagine. 10d/9n Saturday departures. Optional Lake Titicaca extension.



Ecuador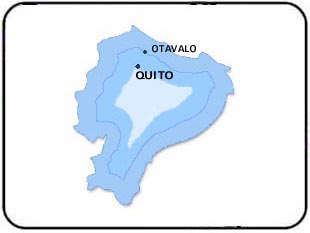 Quito is a city of sun and sky surrounded by mountains, with three snow-capped volcanoes in view on a clear day. Due to its altitude and closeness to the equator, Quito enjoys mild temperatures all year. The colonial-style school is located in a nice, modern, quiet residential section of the city. Host families are within a fifteen minute walk of the school. 9d/8n Sunday departures. Optional Galapagos extension.





Spain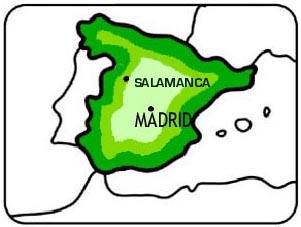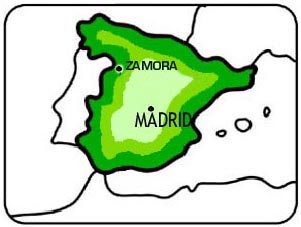 SALAMANCA and ZAMORA. Immersion. Both schools operate under a similar system. In summary, following three hours of rigorous language lessons each morning, students participate in pre-planned cultural and sports

.

One full day excursion is included each week. Twelve to fifteen students per class. 15d/14n.




Argentina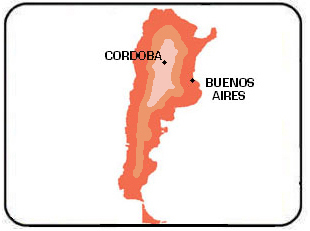 Cordoba is popularly known as "La Docta", This historical city was born by linking The Alto Peru with The Rio de la Plata in the so-called Camino Real. Cordoba is the second largest city in Argentina and the most important one in the central region of the country. Cordoba beautifully blends typical city attractions with a lifestyle in contact with nature.

The school is conveniently located in the center of the city, ten minutes away from the main square, Plaza San Martin. Facilities include eleven classrooms, a terrace with a beautiful view of the city, and swimming pool. Most homes are within a thirty-minute walk from the school. Roundtrip private transportation is provided if a home is located farther away.Your special Youth Program combines daily group lessons plus student cultural and humanitarian

.